Coach rental in Saarland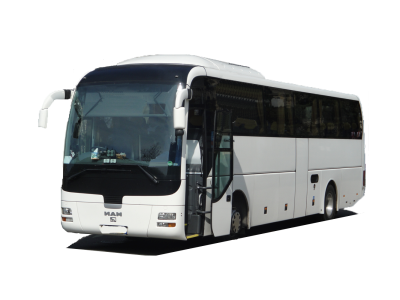 Rent a bus in Saarland
Saarland is the smallest land in Germany other than the city-states of Berlin, Hamburg and Bremen. Yet, it presents many possibilities for visits and excursions by bus and is above all a relevant point of departure for travels to Benelux and France thanks to its strategic geographical position in central Europe. In Saarland, Germany Bus platform cooperates with selected bus rental companies for trips in and departing from Saarland with reliable bus and experienced drivers. If you are interested, please send us an email at . Amongst others, we suggest the following bus services:
Our partners in Saarland
We do co-operate with the following coach companies and networks from Saarland, when it comes to hire coaches with driver:
Saarbrücken coach hire: the charter coach company "Busvermietung Saarbrücken" offers coaches of all sizes - starting from a minivan and a minibus - for your chauffeur-driven bus journeys in Saarland, in France, in Luxemburg, in Belgium, in Germany and in all other countries of Europe.
Rent a coach in Saarland
If you are interested in renting a bus for any trip in Saarland, please send an email to the bus rental company Germany Bus at . Our competent team and its partners are ready to work your demands out and satisfy your tiniest requests so as to build the best tourist travel possible. An estimate is always drawn up before going any further. Whether it be a transfer, a visit, an excursion or the whole of a tourist program in Saarland, the choice is yours; let us take care of the rest!
Hire a coach in Saarland through our company
Here is where you can book motorbuses with conductor through the Deutschland Bus coach reservation network: