Book bus trips from, in, or to Germany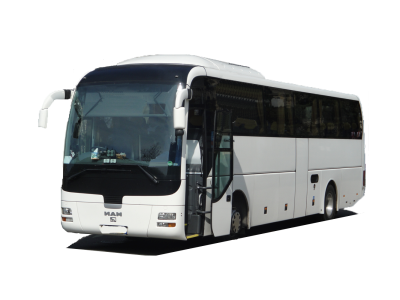 Germany Bus offers minibuses and buses with driver for travels in, from or to Germany and elsewhere in Europe. But if you would rather begin a journey from any departure location in Europe in the direction of Germany, we have vehicles of different size at your disposal. For any information as regards to the following trips, or for further information, please send us an email at :
Bus travels in Germany: Different buses are at rent for custom-built travels to Germany. Anywhere in the country and its Lands, the bus rental company Germany Bus' drivers will lead you to Baden-Wurttemberg, Bavaria, Berlin, Brandeburg, Bremen, Hamburg, Hessen, Lower-Saxony, Mecklenburg-Vorpommern, North Rhine-Westphalia, Rhineland-Palatinate, Saarland, Saxony, Saxony-Anhalt, Schleswig Holstein and Thuringia.
Bus travels from Germany: Our company makes provision of any kind of bus with driver for trips from Germany to any wished destination in Europe. As a matter of course, Germany Bus remains at your disposal for travels in Austria as well as travels by bus to Italy, Poland, Denmark, Netherlands, Belgium, Luxemburg, France, Spain, Portugal, Slovenia, Croatia, Hungaria, Slovakia, Czech Republic, and to the rest of Europe. We warrant safe and comfortable bus trips.
Bus travels to Germany: At any time you can book a coach with a driver for travels by bus to Germany from any departure point in Europe.
You may define your bus itinerary yourself and ask Germany Bus to provide you with the most suitable bus according to your indications, or appeal to us for a full organization.
Guides, group menus and lodging
If you require more than the renting of a bus, you can rely on the tour operator City Tours and Germany Bus for more tourist facilities. You may either let us define, organize, and carry out the whole of your trip by bus, or let us take care of a few options such as finding and booking a hotel, hire a local guide, ordering menus and meals or booking a restaurant or a tavern for your group in Germany or elsewhere in Europe. In addition, we undertake the booking of tickets for special cultural events and tourist attractions.
Rent a bus
If you wish to rent a bus for a trip in Germany, from Germany, or to Germany, please send us an email at . We will be delighted to receive your requests and welcome all indications which might help us satisfy your demands, as we will send you an estimate of your personalized travel in Germany!